The journalist in me always wanted to discover new stories to tell on my own. There's a rush that comes over us writers when we think we've discovered something new. For me, it was a spirit I couldn't stop drinking, or a producer with an unexpected story.
But it's also hard to be everywhere and know everyone all at once, so we need help. A lot of writers depend on PR to glean stories, but there are a few more ways your distillery can gain media attention along with the help of PR.
If you're looking to get your craft beverage on the radar of a food and drink writer, here are four ways to do just that.
Contact Writers Directly
It might seem pompous to contact a writer out of the blue about yourself but just remember writers are equally pompous. Seriously though, food and drink writers are in the business of covering brands and stories to educate consumers. When I was still writing for magazines and websites, I actually loved when small brands hit me up. In my mind it's a disservice to readers for writers only cover the brands with public relations representation, and I loved any opportunity to write about the undiscovered. Larger websites and publications often have writers' contact information on the websites — right there for you.
A lot of food and drink writers spend quite a bit of time on Instagram. Send a nice message asking them if they'd like to try your product, and one reason why your product is different. Traditional by-the-book writers might tell you that they won't feature or write about unsolicited products. But in my experience the lines are very blurry between accepting and requesting product, and writers are underpaid, so it's worth a try! To find these writers, follow hashtags that food and drink people are using. Most writers will tell you which publications they write for in their bios. Look for cocktail and champagne emojis, too. Always a good sign.  
Introduce Yourself to Writers at Events
Nearly every food and drink event grants writers passes or media credentials. For awhile I was too cool to wear my media badge but when I slipped up and actually wore it, I met way more people, including producers and purveyors with interesting stories that needed to be shared. If you see someone with a media badge, don't be afraid to walk up and introduce yourself. Chances are they'll be delighted you did (unless they're actually pompous).
Send Bottles to Editors and Publications
There are trade publications like BevNET that accept and review products, and then there are consumer-facing publications like Imbibe or Sip Northwest. Erin James, Editor-in-Chief at Sip Northwest, and CIDERCRAFT magazine shared some advice with us on sending a new product to a consumer-facing magazine.
If there aren't directions on the publication's website for submitting product, it's a good idea to contact the publication before sending in your product. "For our publications, I prefer a producer reach out and see if it fits with our current/potential coverage. All publications are different, many have open submission calls while others are more particular with samples," James says. When I asked James about providing a press release with the product, she says, "I don't think this is a deal breaker either way, but having an elevator pitch on the specific product is necessary. Why does the editor or writer care? Why is this newsworthy? How does it fit into the specific publications editorial?"
If you'd like your spirit reviewed or included in a list-style article, James recommends including a technical data sheets over tasting notes. "When I'm tasting a product, I like to keep any tasting note suggestions out of my head," she says.
Unfortunately, sending bottles to a publication or writer doesn't solidify you coverage but it's an excellent place to start if your product is super new.
A note on packing bottles to ship: "Please avoid packing peanuts/popcorn at all costs while shipping – they are so messy!"
Work with a Public Relations Agency
When PR works well, it's often because PR reps have good relationships with writers, and are skilled in pitching a story that is memorable and intriguing to the writer thus an audience. While sending your products to magazines, and approaching journalists directly may produce results, most journalists won't accept your existence as a story in itself. Developing a hook or pitch beyond "Look, we're here," will help your company stand out to a writer. You can hire a public relations agency to help tell your story to their network of writers.
Many PR companies charge a retainer but the possibilities for exposure often exceeds media coverage in the form of events and influencer posts. Look for a PR company with experience in food and drink. Send me a message if you'd like some advice. I've worked with a lot of PR firms as a writer for nearly 10 years.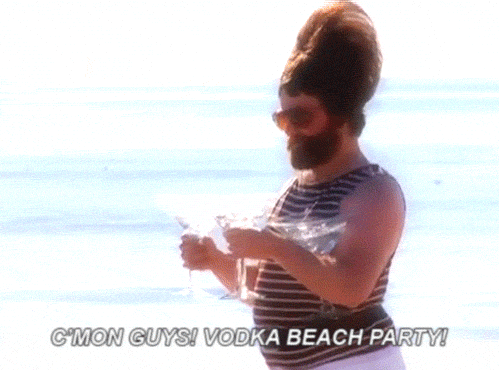 Untraditional, Pay-to-Play Publications
Next week on the blog we'll touch on more untraditional methods for exposure on the internet!
Want learn other ways to market your products? Sign up for our newsletter, so you never miss a post with free marketing advice. If you have more questions about approaching writers and publications, contact me today!